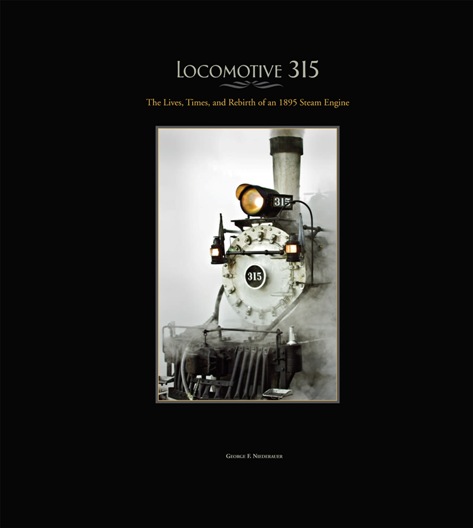 Status – September 9, 2010
On August 22, 2010, the entire package for the book was sent to the printer. Hardcopy proof pages arrived a week later. On September 8 the corrections to the proof pages were completed and sent back to the printer. One final review of the proofs as electronic files in the next few days will assure that the book is corrected and ready for the press. The printed copies should be on hand sometime in the second half of October.
ADDENDUM: While working on making corrections to the proofs, we also managed to put together a four-page spread of photos of the 315 pulling the four-car green passenger train and the historic rendezvous with Eureka 4, Goose 5, and D&S locomotives. The addendum will be added to the back of the book.
For more information please click here.
To view entire Table of Contents please click here.