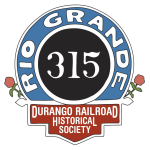 WELCOME TO THE HOME PAGE OF THE DRHS.

4/29/16 – 315 TO RUN ON D&S THIS YEAR.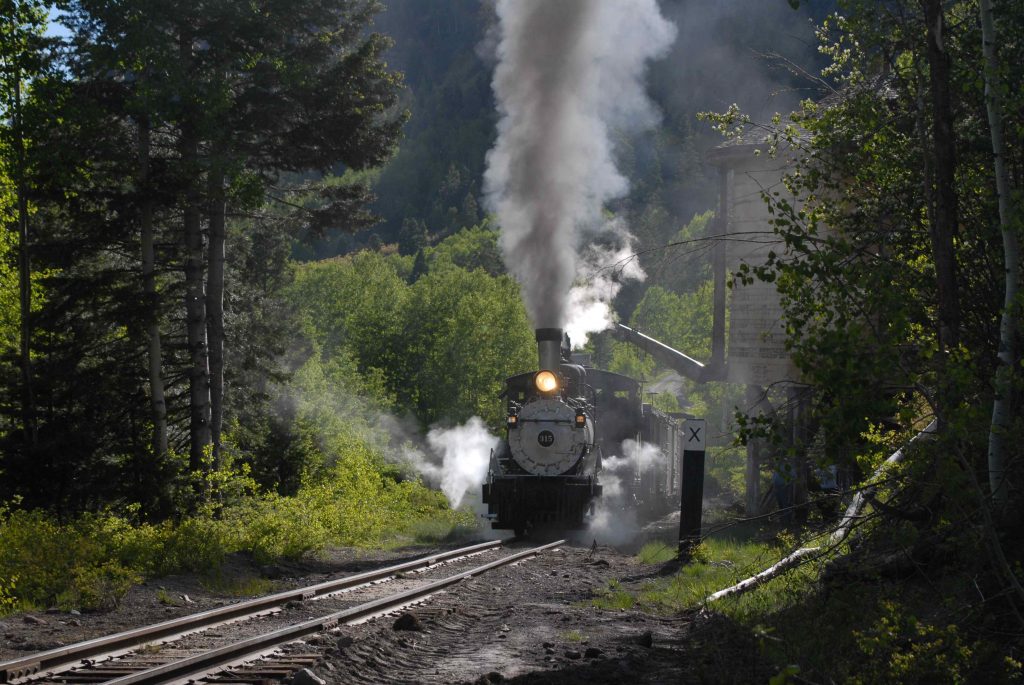 D&RGW 315 at Cresco Tank.
After an absense of three years we are pleased to announce that the 315 will run in August 2016.
Arrangements with the Durango & Silverton NG Railroad are already in place and there is a provisional timetable which includes photo specials including a run to Cascade Canyon as well as more family orientated trips.
In addtion we're hoping to run on the Cumbres and Toltec Scenic Railroad as well.
For full details click HERE.
4/29/16 – FIRST EVER DRHS WORK SESSIONS ANNOUNCED.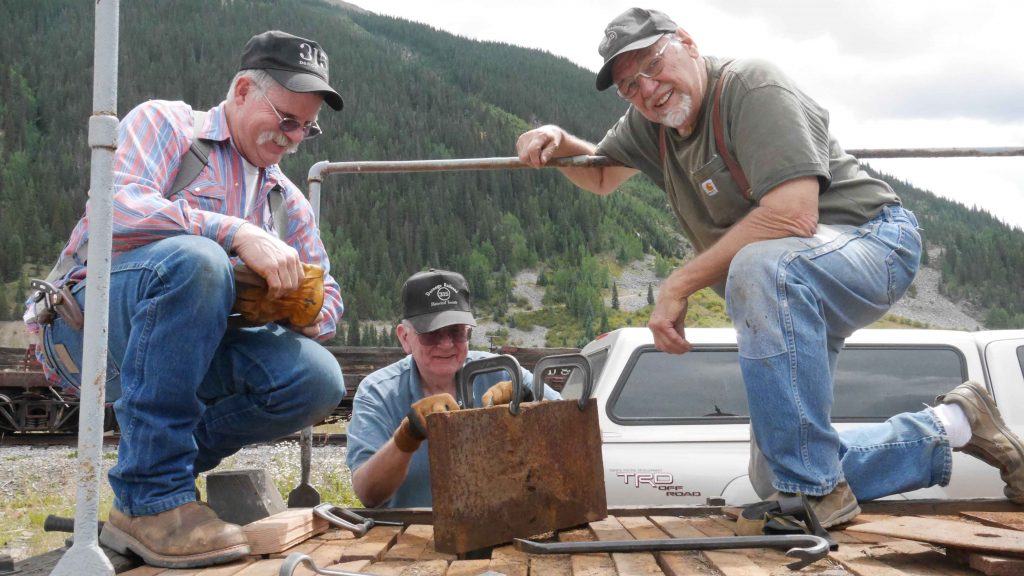 (L to R) Gene Lincoln, Duane Danielson and Jerry Hoffer pull the first 100lb weight out of Flanger OT during a recent work session.
For the first time we are running week long work sessions both in Durango and Silverton this summer.There will be four sessions in all and will entail working on our D&RGW Bunk Car, rebuilding the SN Oil Shed and putting the final touches to our two stock cars. All skills are welcome
If you want to help you'll find details and registration forms HERE.
BECOME A MEMBER. JOIN NOW
CONTACT US HERE