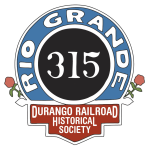 D&RGW FLATCAR 6215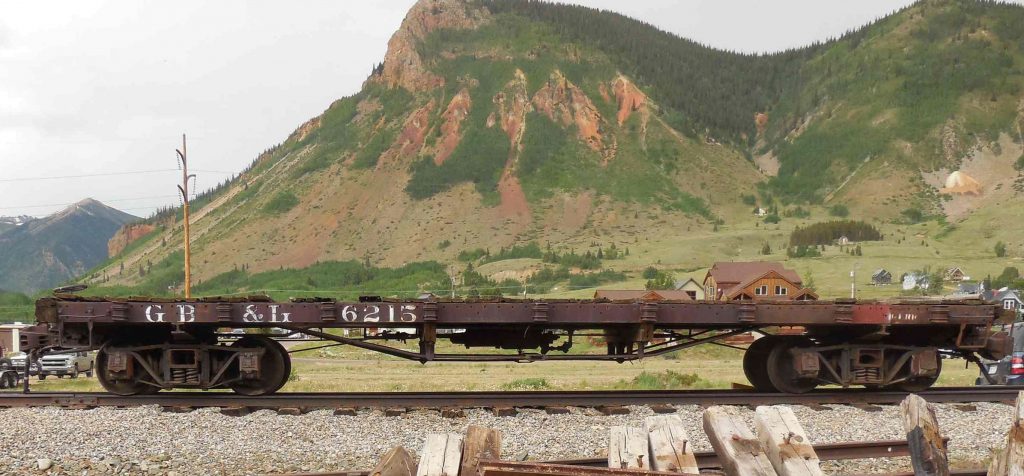 The series 6200 of flatcars D&RG built in February 1918 were the first narrow gauge flatcars to enter service on D&RG since 1887. The first ten in the series had a capacity of 25 tons, and the second ten, which included 6215, had a capacity of 20 tons. They were 34 feet long and were the second to last wooden flats D&RG built.
In 1937 D&RGW decided to rebuild the remaining fourteen cars in their Alamosa shop, using surplus standard gauge draft gear, brake cylinders and cut down cast steel truck bolsters. The trucks were also replaced. Additional angle iron and metal bracing was applied under the car and along the sills to increase strength and longevity. The resulting cars were two feet longer and their load capacity was increased to 30 tons.
Flatcars hauled diverse goods and products into and out of the mountains and valleys of southwest Colorado. D&RGW would have used them to haul ties and rails for track maintenance. For the lumber industry they would have hauled logs, poles, timbers and lumber. All kinds of large mining, industrial, and agricultural equipment would be transported on flats, as would automobiles and trucks. They also hauled loads of stone.
Flatcar 6215 was in service until the end of D&RGW operations in 1968 and was sold to the scrapper Floyd Reed in Alamosa probably that year. Lindsey Ashby apparently purchased it in 1973 and moved it to Silver Plume for use on the Georgetown Loop Railroad. About 2004 the car was moved to the Colorado Railroad Museum in Golden for storage. In May 2014 the car was moved to the Silverton Northern track along Cement Street in Silverton pending purchase by DRHS which occurred early in 2016.
RESTORATION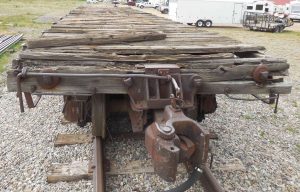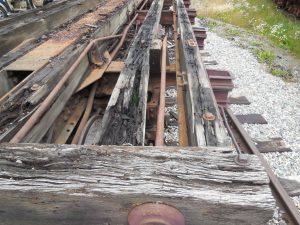 Flatcar 6215 is in poor (wood) to good (metal) condition. The end sills are badly rotted and structurally useless. Decking was in such bad shape or missing that we removed it all. The two center sills and one intermediate sill are too rotted to save. The other intermediate and both side sills can be repaired and saved. Virtually no paint remains. Because of the heavy nature of the work involved we have decided to leave much of the wood restoration to San Juan Timberwrights in Arboles where the car now sits awaiting the outcome of a restoration grant application to Colorado's State Historical Fund.