VICTORIAN IRON HORSE AND THE 315
Chama NM and Antonito CO. August 21 -29, 2021
Saturday 21st August marked the start of a unique event to celebrate the 50th Anniversary of the Cumbres and Toltec Scenic Railroad. The Victorian Iron Horse Roundup featured four Victorian locomotives, the Eureka and the Glenbrook from Nevada, both built in 1875, recently restored T-12 D&RGW from 1880, plus our own D&RGW C-18, 315 in its D&RG guise of 425. They hauled consists of historic passenger and freight cars, recreating images of railroading in pre 20th century Colorado. Scenes like these have not been seen for nearly 140 years.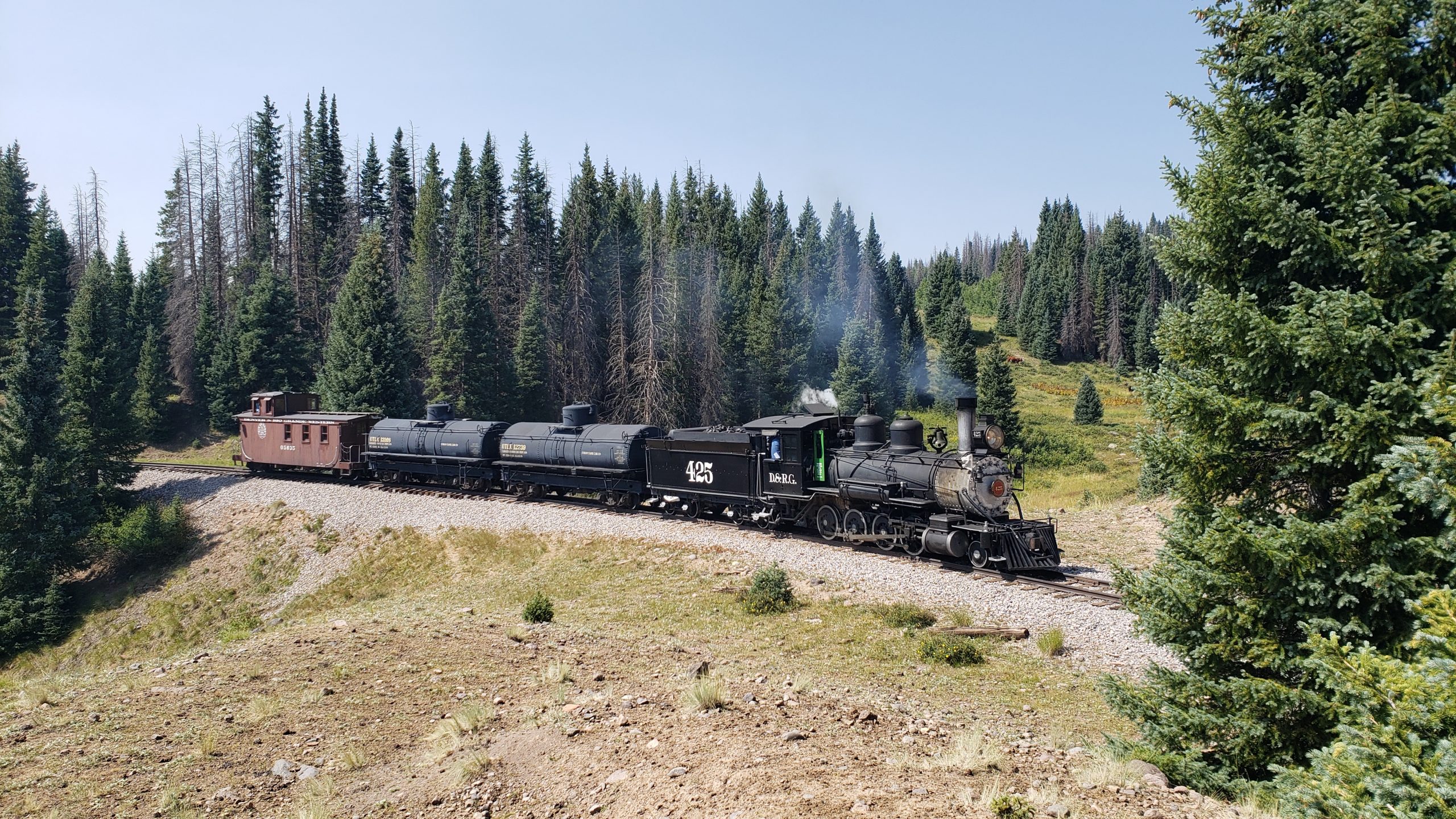 The event kicked off with a 168/ 425 double header out of Chama. Based on Chama NM and Antonito CO there were plenty of free events open to the public during the week-long celebrations.
This was one of the last occasions that the 315 appeared in public this year. This fall, work will commence on the locomotives' FRA certificate, known as the '1472', which involves a major strip down of the boiler and running gear and takes place every 15 years (or 1472 opertional days which ever is the sooner) that the locomotive runs. Work is expected to be completed by spring of 2022.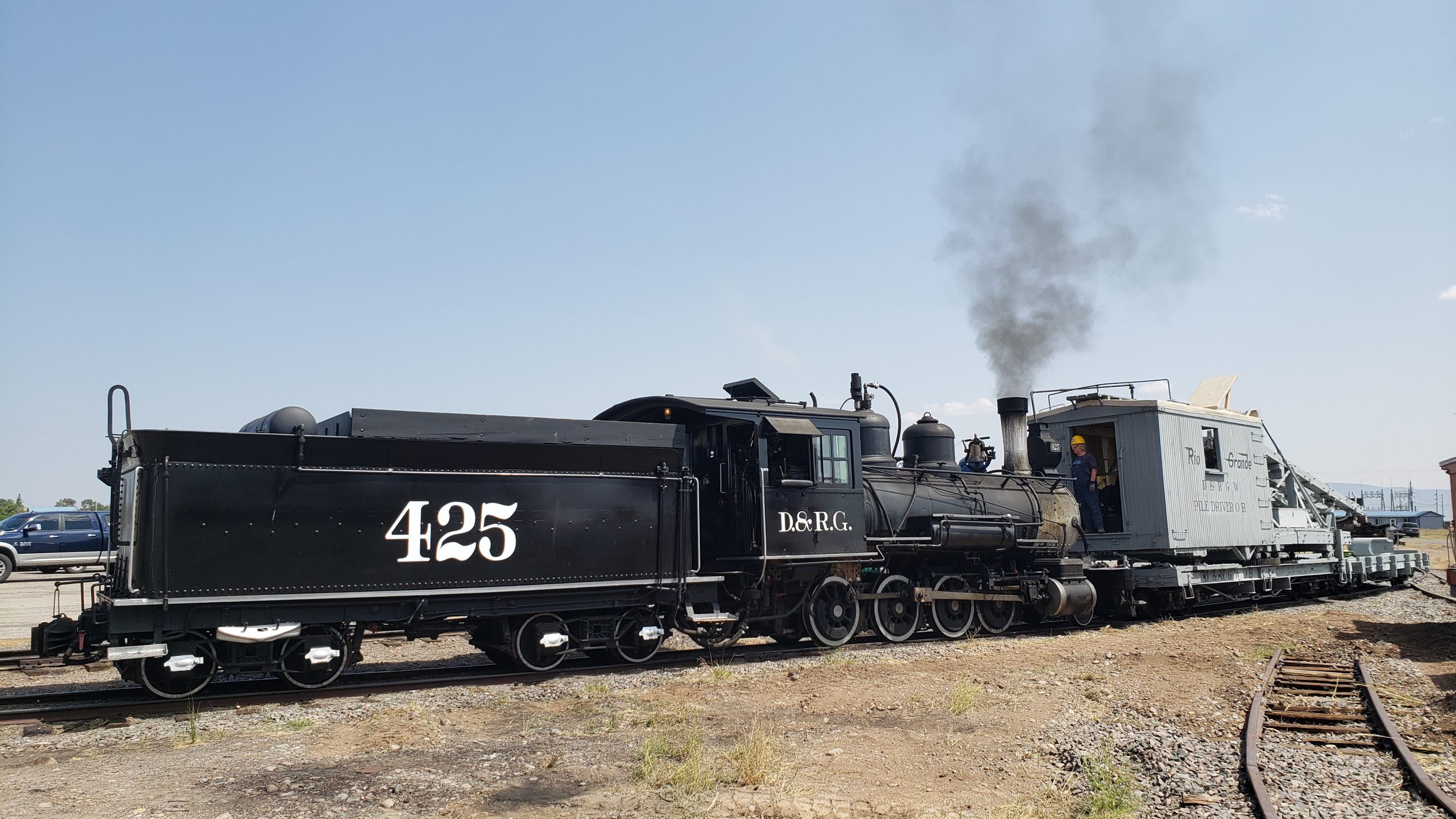 Here's the 315/ 425 performing tasks ahead of the Roundup, putting Pile Driver OB in place and setting out UTLX tank cars converted for water storage use. (Photos: Dave Hibl, DRHS Crew)